When it comes to Helping ICNF...
Work Hard in Silence and Let Success be our Noise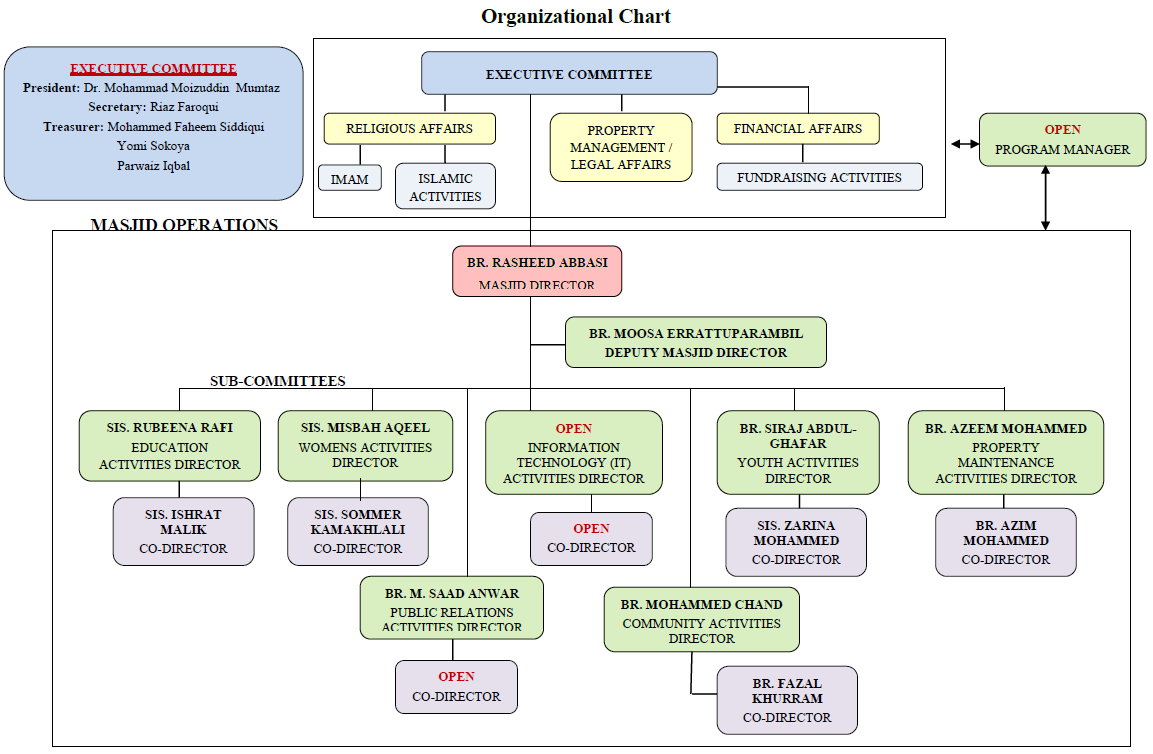 Brother Zia Rahman
Fundraising Director

Br. Zia Rahman is from Mumbai, he moved to Alpharetta in 1998 and became a regular congregant at ICNF in 2011. He is the Founder and CEO of a Software & IT firm headquartered in Alpharetta. Br. Zia maintains a sense of duty to the ICNF community. Calling upon his exceptional management and finance skills, he endeavors to lead his team in implementing a sustaining financial model that will support programs at ICNF. Through his efforts he hopes ICNF can continue to provide its community with programs and services that create a positive presence among our neighbors and greater society. Insha'Allah his efforts will ensure a common sense of belonging to all ICNF congregants keeping ICNF the close knit community it always has been.
Sister Mishbah Amir
Women's Director

Misbah Aqeel is from Islamabad, Pakistan. She received has an MBA in Marketing. She arrived in Atlanta in 2005 and two years later she was involved at ICNF activities. Misbah is the chief administrator for the after school Quranic Tahfeez and Nazarah. Misbah noticed a lack of women involvement at ICNF and she was therefore motivated towards women advocacy here in the Masjid. Her plans for the women activities committee extend from cooking classes to halaqahs to activities for the elderly.
Sister Rubeena Rafi
Education Initiatives Director

Rubeena Rafi is a Pakistani American working as a Financial Controller. She is married with two daughters, one in college and one in high school. Rubeena became involved at ICNF 23 years ago, in 1999 she began teaching at the Sunday School and six years ago she became the Principal. In her Education role, she hopes to implement and streamline the education program beyond Sunday School by bringing a diversified team including young adults to explore new ideas.
Brother Azeem Abdul Mohammed
Property Management Director
Azeem Mohammed was born and raised in India. He moved to the states about 14 years ago and has been involved in the property maintenance of ICNF for the past two years. He is the proud father of three young children. Azeem looks forward to the new organizational structure that will give more clarity to the roles of each department and creates more equity in their responsibilities. He is responsible for getting permits from the city, putting up tents, and he hopes to continue doing these things with a rapid response..
Brother Mohammad Chand
Community Affairs Director

Muhammad Chand is from Lahore, Pakistan and he has been with the ICNF community since it was "a small room". He is the proud father of three excellently educated children. Muhammad is in charge of a lot of the background things that get done around ICNF, the Ramadan iftars that seem effortless, food provided at fundraisers, bazaars that bring the community together. Muhammad hopes to lead an organized team capable of delivering excellent standards at every ICNF event. Some events he hopes to become regular are potluck dinners and picnics at parks around the area.